Self-driving to Mgahinga Gorilla National Park is a thrilling way to get to one of the most spectacular gorilla trekking destinations but most self-drivers don't know how to go about it. This 34-square kilometer safari destination is nestled within the south-western corner of Uganda, in Kisoro district bordering Rwanda and the Democratic Republic of Congo. Mgahinga is so far the country's smallest National Park and approximately 540 kilometers/8-10 hours' drive from the Capital through tarred and murram roads. Because of the long-distance, nature of the terrains, and the poor condition of roads (especially through the Park), we would advise a 4WD vehicle for visitors planning self-drive tours to this magnificent gorilla trekking National Park.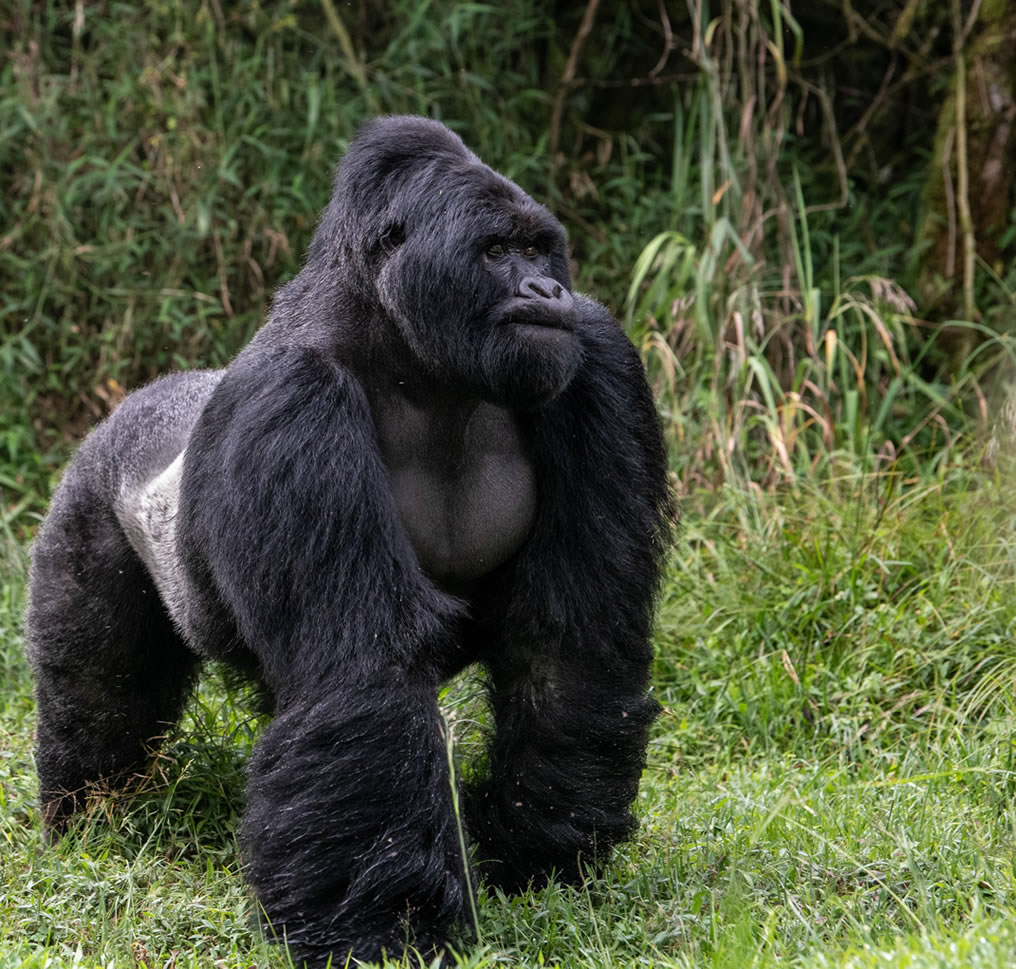 Most travelers who think about Mgahinga Gorilla National Park often associate it with mountain gorilla trekking, yet there are lots of incredible things to see and do here. Visitors can be treated to unforgettable golden monkey treks and Habituation Experience (which by the way is only offered in Mgahinga), the Batwa Cultural Trail, volcano hikes, birding adventures with rich views of Albertine Rift endemics, and many others.
The best and definitely most popular routes for self-drivers getting to Mgahinga Gorilla National Park include;
Self-drive from Kampala/Entebbe to Kisoro lasting approximately 8 hours, then continue to the spectacular gorilla trekking Park for two and a half hours by your Rental Car. Another remarkable option of embarking on a scheduled or chartered flight from Entebbe International Airport or Kajjansi Airstrip (Kampala) to Kisoro Airstrip then you can proceed to Mgahinga by a Car. The issue of finding Rental Cars in Uganda's Kisoro district, shouldn't worry you because there are many cars (popularly known as "special hire cars) around the Town for continuing to the Park.
Another incredibly popular route is leaving Kampala to the Park via the Towns of Kabale and Kisoro for a distance of 510 kilometers or better still embark on the 430 kilometers journey from the Capital to the Town of Kabale and this takes only about 8 hours long smooth tarred road. If you choose this route, you are likely to drive via the phenomenal shores of Lake Bunyonyi where you will be rewarded with views of its small Island, small canoe boats, birds then reconnect the popular Kabale-Kisoro road at Muko (a highway).
Ntebeko is the main entry point at Mgahinga Gorilla National Park and is approximately 14 kilometers (8.6 miles) drive from Kisoro Town via a typical murram and dirt road surrounded by rocky and steep slopes. Visitors can also get to Mgahinga from the popular Bwindi Impenetrable National Park, mainly from the sectors of Rushaga and Nkuringo (in the southern sides). For visitors from the northern sector of Buhoma will need to drive for approximately 4 hours through dirt road then join the eastern sector of Ruhija before crossing over to a tarred Kabale-Kisoro road.
Another wonderful route for self-drivers to Mgahinga Gorilla National Park is connecting from Rwanda's City of Kigali and this route involves 3-4 hours (depending on the duration of processing border crossing and immigration documents). After landing at Kigali International Airport by Uganda Airlines, Kenya Airways, Rwandair, Ethiopian Airlines, KLM, or Brussels, you embark on the self-drive trip aboard a 4WD Vehicle. With this option, you can explore Mgahinga Gorilla National Park alongside other safari destinations of Uganda such as Lake Mburo, Queen Elizabeth, Kibale Forest, and Semliki National Parks and continue to Entebbe International Airports for flights back home.
For travelers that don't have the patience of driving long hours (8-10 hours) from Kampala to Mgahinga Gorilla National Park can opt for the faster and stress-free option-flights from Entebbe to Kisoro Airstrip with scenic aerial views of the Virunga Volcanoes, Lake Bunyonyi, rolling hills of south-western Uganda before landing at the Airstrip. The challenge with this option is that it becomes costly with luggage transportation.
About Mgahinga Gorilla National Park
Mgahinga Gorilla National Park was gazetted in 1991 and offers a number of fascinating tourist activities that include gorilla trekking with only one habituated gorilla family (known as Nyakagezi) offering opportunities for only 8 persons per day. Hikes are also conducted for the three Virunga Volcanoes (Muhabura, Sabyinyo, and Gahinga) in addition to golden monkey tracking/and Habituation Experience, Cave tours, Batwa Cultural Trail, birding, and many others.